recent projects
OPPORATIONS SUPPORT
Our biggest priority is to support the operations of the Fundacion Comunitaria del Bajio through monthly donations to augment operational expenses such as rent, utilities, repairs and gas for vehicles, computers, copying, and salary supplements for staff.
PROJECT SUPPORT
Our project support is centered in two communities: Las Trancas and Mineral de Pozos. When developing projects, first the Community Foundation identifies a community's specific needs, potential and priorities through a series of community meetings. The members of each local community assess local needs in five major categories: local economy, social challenges, education, health and natural resources. Next the Community Foundation works with the residents to develop local leadership. Once a needs assessment is complete, the Community Foundation determines which agencies and organizations can be brought in to help the community realize their vision. Finally, individuals are trained and empowered so they have the skills and resources to foster sustainable development in their own community.
student support for CETAC
After completing the Mineral de Pozos Mural Project, the American Friends of the Bajio wanted to find a way to continue supporting the students attending CETAC. Working with Fundacion Comunitaria del Bajio, students were selected to receive regular funding to help further their education.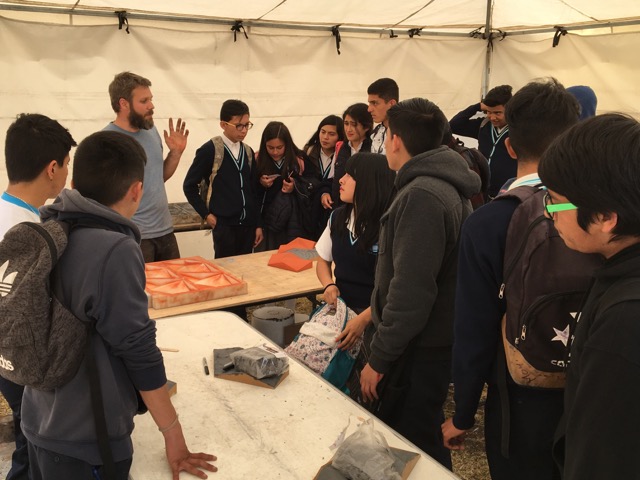 Mineral de Pozos MURAL PROJECT
In 2018, the American Friends of the Bajio partnered with Penland School of Crafts, the Fundacion Comunitaria del Bajio, and Pozos Ahora to engage students at a new K-12 school in an arts project to create a one-of- a-kind mural for their school. Ian Henderson, from Penland, developed the design for the project, which includes over 530 tiles that students helped create. These tiles make up a large portion of the mural, which will live on in the community for many years. The wall is the side of the Administration Building on the school campus. It is the very first building you see when you enter the compound.